The 2015 Heroes with Heart Awards Gala was held Sunday, October 18th at 2:00 p.m. at Gateway Church of Christ, 415 Sudderth Drive, in Ruidoso.
Click HERE for more information about the 2015 Heroes with Heart!
——————
About HWH
"Heroes with Heart" celebrates local heroes who have shown exceptional and unselfish caring for others. According to HEAL Board President Rick Hutchison, "By honoring ordinary people who perform extraordinary acts of kindness, philanthropy and significantly impact the lives of others in a positive way, we foster a community of Heroes with Heart. This annual ceremony is HEAL's way of giving back to the community that is so kind and generous to the Nest."
Heroes with Heart nominations are open to any individual or group whose heroism, heart and philanthropic efforts have made a substantial contribution to the health and well-being of our community. Acts of heroism and kindness must have occurred in Lincoln County, on neighboring Mescalero Apache Reservation or involved a Lincoln County citizen.
Nominations are reviewed and nominees notified by a panel comprised of HEAL board members and committee members.  Recipients receive a custom Hero with Heart medal and a letter of congratulations from Governor Susanna Martinez.
——————
Past Heroes with Heart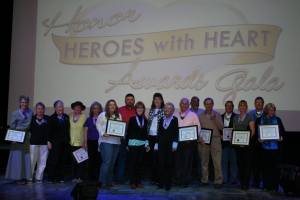 2014 Heroes with Heart: Lee Ann Myers, a primary school teacher, Judith Howard, a volunteer for the Nest, Suzanne Dennehy, local Certified Nurse Practitioner, Jerry Salas, Feed America advocate, Dr. Leslie Sagara-Keller, volunteer with Ruidoso Municipal schools, the Rotary Club of Ruidoso, Bobbie Brister, community helper, Frank Cannella, retired educator and disaster relief volunteer, Tonya Huber, owner of Coyote Howling and Feed the Starving Children advocate, Gary and Dana Woodward, locals who provide housing for those in need, Josie Powell, all around community volunteer, Arthur Hoopes, long-time volunteer of On Scene Support Services to several fire departments and fire fighters and Tim Coughlin, Boys and Girls Club Executive Director.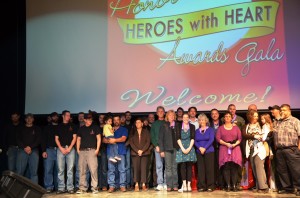 2013 Heroes with Heart: Cheryl & Pete Blanchard, Dorlynn Simmons, Godfrey Gomez, Smokey Bear Hot Shots, BIA Mescalero Agency & the Fire Team at Ski Apache, Brendan Gochenour, Teambuilders, Lisa & Carl Bartley, Kristyn Arnold, Dr. Stephen Rath, Perry Champion, Harlan Vincent, and Corina Montoya
Click Here for more detailed information about the 2013 Heroes with Heart!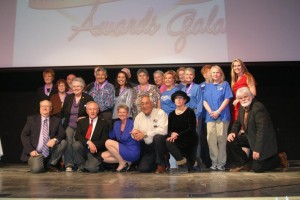 2012 Heroes with Heart: Mark Chino, Emma Reyes, Ted Durham, Jesse & Liz Hofacket, Trudy Lopez, Harold Oakes, Altrusa Club of Ruidoso, Sgt. Duane Bullion, Robyn Simmons, Elizabeth Potter, Doug Conley, Merriken Bryant, and Terry Thompson.  (Also pictured are the 2012 HEAL Board of Directors.)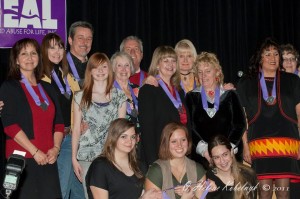 2011 Heroes with Heart: Animal Hero – Linda Henderson, Arts Hero – Ruidoso Dance Ensemble, Business Hero – Schlotzsky's of Ruidoso, Community Organization Hero – Joan Zagone, Doctor Hero – Dr. Hewitt, Elected Official Hero – Senator Rod Adair, Employee Hero – Yvonne Sanchez, Environmental Hero – Debra Ingle, Female Hero – Debbie Haines-Nix, Male Hero – Johnny Gray, Nest Advocate Hero – Selena Chino, Pastor Hero – Tim Gilliland, Student Hero – Students Against Destructive Decisions of RHS