HEAL was founded by individual citizens in 2005 with one major mission: to stop domestic violence and provide a safe place for women and children who had their lives and families shaken by abuse.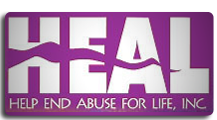 These concerned citizens formed an organization now known as HEAL.  They worked in conjunction with law enforcement, state services like the New Mexico Children, Youth and Families Department, businesses, churches, individuals and our state legislators – all intent on making a difference in Lincoln County.  From their dedication was born The Nest.
HEAL was founded on certain principles. First and foremost, we believe in the power of hope and change for the women and children who need the Nest and this is achieved in partnership with our innovative services and support.  This principle guides everything within our agency, including budgeting, operating procedures, our numerous fundraising and community education events and our investment in comprehensive, professional staff.   This is, as they say, where the rubber meets the road.
Secondly, we take pride in our community because it has taken so much pride in our residents' success.  We proudly support other service providers in our area, as we understand and appreciate that no one agency successfully operates in isolation.  We are each individually, as well as collectively, an important seam in the safety net for the families we serve.
Thirdly, we expect every member of our HEAL family, from directors to advocates to our retail experts at Sweet Charity, to embrace the values of dedication, love, compassion and strength.   It is the foundation of how HEAL operates and is at the heart of how we see ourselves effecting change in the lives of the women and children who chose HEAL as the vehicle of hope and transformation in their lives. 
Finally, we strive to say "thank you" every chance we get because we value what the community has given to the Nest residents. No matter how many weekly press releases, newsletters and Facebook posts or Twitter tweets we publish, we will always have a long list of supporters in the queue. We recognize HEA
L exists only because of your kindness and generosity.    
In the end, the HEAL difference lies in how we have aligned ourselves with our vision, mission and community.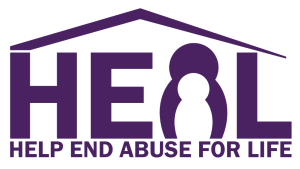 To the citizen founders of HEAL and the Nest, thank you for recognizing what needed to be done for survivors of domestic violence in Lincoln County.  Your leadership in starting the Nest was a tremendous gift and blessing.