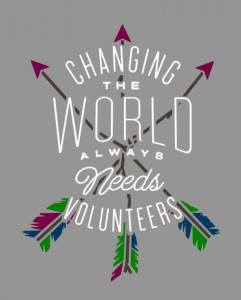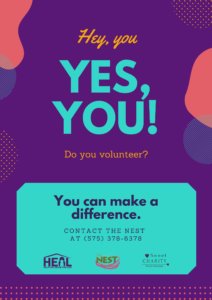 Interested in volunteering? Call our Operations Director Sue Francis at (575) 378-6378 today!
Some of our needs:
The Nest needs weed eating and gardening (shrub trimming, etc.).
The Nest needs volunteers for long-term foster care of pets.
The Nest is governed by a Board of Directors who are volunteering members of the community – contact our office to fill out an application.
Sweet Charity needs volunteers to help sort the many donations received each day. Other volunteer activities will include pricing, staffing the store during business hours, picking up donations from various locations, disseminating brochures about the Resale Store and helping customers who choose to support HEAL by shopping at Sweet Charity.